Low Wall Air Conditioning 5.1KW KFR-55LW/X1CM
Low Wall Air Conditioning 5.1KW KFR-55LW/X1CM
£1,053.33 £1,264.00 (inc VAT)
Product Description
Low Wall Air Conditioning Cool/Heat 5.1KW Pack
Model: Air Conditioning Centre KFR-55LW/X1CM
PLEASE NOTE THE COMPRESSOR ON THIS UNIT HAS NOW CHANGED TO A PANASONIC.
Our EASYfit Low-Wall air conditioners are specially designed to be effective on dwarf walls in conservatories. They comprise two elements – an internal and an external unit. The internal unit is fitted onto the dwarf wall in the conservatory, whilst the external unit is situated outside the building. The two are connected using copper pipe.
The external unit, or condenser, removes the heat from the room and dissipates it outside, along with any condensation that's built-up in the system, whilst the internal unit provides cooling.
THIS SYSTEM IS SUITABLE FOR A : 6 x 6 m or 6 x 7 m room in a new or well insulated house with a ceiling height of 2.4m = 86.4 mï½³ or 100.8 mï½³ to be cooled Or 6 x 5 m or 6 x6 poorly insulated room or a conservatory with a ceiling height of 2.4m = 72 mï½³ or 86.4 mï½³ to be cooled.
Split Air Conditioning Units:
Most people think that air conditioners lower the temperature in their rooms simply by pumping cool air in. What's really happening is the heat from the warm air in the room is being removed and recycled back in as cooled air. This cycle continues until the room reaches the desired thermostat temperature.
How does it Work?
An air conditioner is basically a refrigerator without the insulated box. It uses the evaporation of a refrigerant to provide cooling or heating. The mechanics of the evaporation cycle are the same in a refrigerator as in an air conditioning unit.
KFR-55LW/X1CM Features:
This unit features a Panasonic compressor
Remote Control
Adjustable Fan Speeds For Rapid Cooling Or Minimum Noise
Heat Pump Model Provides Heating As Well As Cooling
Oscillating Air Vanes For Dissipation Of Cold Air
A Timer Feature That Will Turn The Unit On & Off Automatically
High Efficiency Air Filters To Remove Odours & Particles
Anti Mould Coating For Hygienic Operation
Digital Display To Show Operational Settings & Temperature
A "Smart Air" Feature That Will Recall Previous Settings At The Push Of A Button
Optional Extra – Mounting Bracket For Outside Unit
Optional Extra – Additional Pipe Extenstion Kits Available
KFR-55LW/X1CM Specification:
Power Rating – 220-240V / 50 Hz
Capacity BTU/H (cooling) – 18000 (5.1kW)
Capacity BTU/H (heating) – 19000 (5.6kW)
Power Input (W) Cooling/Heating – 2000/1850
Current Input (W) Cooling/Heating – 8.5/11.5
EER (BTU/hr.w) – 2.6
COP (W/W) – 10.9
Noise db(A) 1m (in/out) – 48/54
Dehumidification (L/h) – 1.8
Airflow (m3/h) H/M/L – 780
Net Dimension (mm) indoor (L/D/H) – 880x198x635
Net Dimension (mm) outdoor (L/D/H) – 865x320x540
Net Weight Indoor – 40(kg) * Net Weight Outdoor – 45(kg)
Max Room Size – 45m sq
Max Conservatory Size – 20m sq
Connecting Pipe Length Inc – 5m
All Our Systems Will Heat The Room As Well When Required.
What You Get In The Box:
1 x Inside Unit
1 x Outside Unit
1 x Remote Control With Wall Holster
1 x Set Of Pre-insulated Copper Pipe To Connect The Units
1 x Set Of Electrical Interconnecting Cables
1 x Manual
What's Included For Installation:
Enough copper tubing and lagging for up to a 5 metre run between the units ( if you need to go further you can by extention kits)
Wiring for the connection of the inside/outside unit.
Guarantee:
Air conditioning units are guaranteed for 1 year, with an option to extend to a 2 or 3 year warranty, just fill in the card in the box.
Delivery Information:
All Airconditioning Units are delivered on a pallet to prevent damages and come via a haulage company. Deliveries are between the hours 8.00am and 6.00 pm Monday to Friday and if you live in Scotland or the Highlands please allow an extra 2 to 3 working days from the estimated delivery times qouted. We are sorry to advise we can not give a specific delivery time and someone must be there to sign for and check the delivery
Please make sure you check your delivery thoroughly before signing for it – if in doubt please sign for it as not checked as no claims for damage can be made if signed for in good condition. Thank you
What To Expect From Your Delivery Driver:
The driver will unload from his lorry and wheel the pallet delivery to your front door for you.
PLEASE NOTE : The driver is not insured to take your goods inside your home as it is a 2 man lift, so please make sure that there are 2 able bodied persons to do this on delivery.
Need Help?
Not sure what unit to have, not sure how to install?, give our dedicated help line a call on 0370 33 44 55 6 during 9am to 5pm week days or you can email your enquiry to : customerservices@airconditioningcentre.com . Please quote SNH, thank you.
Additional Information
| | |
| --- | --- |
| Weight | 30001 g |
| Woocategory1 | Heating & Cooling |
| Brand | |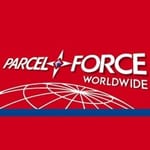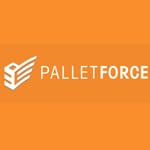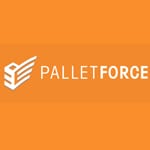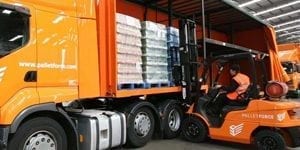 We will send this item out by Pallet Service for you. Once you have placed your order we will contact you by phone to arrange a delivery day.
Local Pick Up Free
Local Delivery Free (on our own transport)
England & Wales Free
Scotland £165.00
Unfortunately we do not deliver to Ireland, Scottish Islands or above Glasgow and Isle Of Wight.
If you need more infomation regarding delivery, please call 01843 842727 Mon to Fri 8am to 5pm.