Tapworks Infinity Water Softener
£583.33 £699.99 (inc VAT)
*** Estimated Re-stock October 2019 ***
Product Description
Tapworks Infinity
Tapworks Infinity EasyFlow is suitable for the busiest of households but compact to conveniently fit in a kitchen cupboard.  Its capacity is suitable for up to 9 people and can make an ideal choice if you are short on space and have variable water usage.
What connection kit do you need ?
The Tapworks Infinity water softener comes with 22mm Hi-Flow connection kit , but also with reducers so you can connect up to 15mm pipework
The Tapworks Infinity is:
Comes With Hi-Flow Kit
Height – 606 mm
Depth – 468 mm
Total Depth Including Connectors – 496 mm
Width – 296 mm
Maximum Flow Rate (peak) – 51.7 litre/minute
Recommended People – 1-9
Automatic proportional recharge
High flow valve for direct and indirect systems
Metered water softener – which measures water being used
Patented Tapworks technology ensures optimum performance, using significantly less salt and water than conventional softeners
Smart technology accurately monitors water usage and adapts to your needs, ensuring softened water is always available on demand
High performance advanced resin allows for a compact, space saving unit with high softening capacity
High flow rates and low pressure loss are ideal for today's properties old and new
Tapworks water softeners the facts:
Unbeatable value and superb quality are just two of the reasons why Tapworks water softeners have already been installed across the UK.
As the world's largest manufacturer of domestic water softeners, our technology is relied upon in over 2 million properties.Here are just some of the reasons why Tapworks is the brand of choice for merchants and installers
Up to 32% cheaper to run than alternative softeners
High flow rates as standard, for unvented system
Proven reliability unique Genius Chip technology to save you time and money
Remote telephone diagnostics facility for service efficiency
Easy to install and maintain simple fit and forget installation
Substantial warranties
2-year parts warranty
2-year labour warranty
10-year warranty on resin vessel
The world's largest manufacturer of domestic water softenersFull site survey and specification service for commercial softeners and, if needs are greater than the average household or you need softened water for commercial purposes for example in a restaurant, hotel, public house or sports club there is a Tapworks model to suit.An ecological choice that saves on carbon emissions. A Tapworks softener can reduce your carbon footprint, saving you money in the process and benefiting the environment.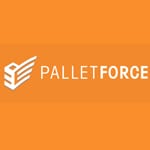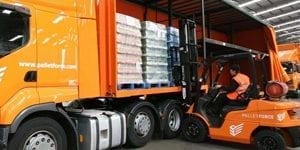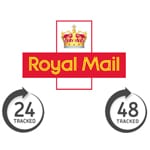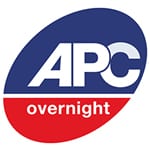 Delivery Cost. If you need more info, please call 01843 842727 Monday to Friday 8am to 5pm.
Local Pick Up           Free
England & Wales     Free
Scotland From        £9.99
Unfortunately we do not deliver to Ireland, Scottish Islands or above Glasgow and Ilse Of Wight.
If you need more infomation regarding delivery, please call 01843 842727 Mon to Fri 8am to 5pm.