Product Description
Combimate 15mm
Model: COMBIMATE COM1
Combimate is plumbed directly on the cold water supply to the property or appliance to protect the hot water system.
As mains water flows through the Combimate, the water comes into contact with Combiphos.  The phosphate within Combiphos coats the inside of a home's pipework, boiler heat exchanger and appliances with a non-residual, microscopic, protective coating to prevent scale-causing minerals from accumulating and aggressive soft water from corroding the system and appliances.
This limescale protection action prevents the formation of scale while retaining the health benefits of the natural minerals contained in hard water.
Unlike other limescale prevention systems (e.g. magnetic, electrolytic or electronic limescale inhibitor) Combimate is designed to ensure that all of the incoming water flowing through the unit comes into contact with the Combiphos – ensuring a consistent level of phosphate dosing is maintained.
Combimate is designed to be user-friendly; shut-off valves automatically stop the water flow when the cover is removed and the Combiphos can be refilled through a simple screw-fit cap.
Combimate Features:
15mm
Combiphos is a harmless food-grade polyphosphate compound
Prevents scale and stops corrosion
Food grade' additive which conforms to European Standards EN1208
Combimate has a low purchase cost
Removes need for chemical de-scaling products
No Electrical supply required
Protects domestic water systems against hard water limescale and soft water corrosion
Extends the life of your water installation
Totally automatic system – no user interaction required
Automatic water shut off – easy maintenance and a useful home safety feature
Completely safe for human consumption
Maintenance For Your Combimate:
Only requires an annual refill – a five minute task
Just a handful of Combiphos needed to refill – no need for bulky salt sacks or heavy lifting
A DIY job that requires no special tools.
Additional Information
| | |
| --- | --- |
| Weight | 2500 g |
| gtin | 5014308060807 |
| Manufacturer | Cistermiser |
| Brand | |
| MPN | COM1 |
| Shipping | Medium Item |
| Woocategory1 | Heating & Cooling |
| Woocategory3 | Water Treatment |
| Woocategory2 | Heating Water Treatment |
| Color | White |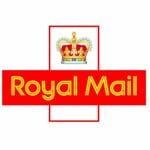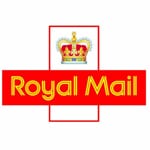 Local Pick Up           Free
England & Wales    £2.99
Scotland From        £3.99
Unfortunately we do not deliver to Ireland, Scottish Islands and Isle Of Wight.
If you need more infomation regarding delivery, please call 01843 842727 Mon to Fri 8am to 5pm.