AD11 Tapworks AD11 Water Softener
£349.99 £419.99 (inc VAT)
In stock
Product Description
Tapworks AD11
One of our most popular softeners ever.Our most popular domestic water softener.
The Tapworks AD11 water softener eradicates hard water problems for good, producing litre upon litre of fresh, soft water each and every day of the year. Once installed, the AD11 transforms hard water into clean and reinvigorating soft water.
The AD11 is ideal for the majority of households of up to 5 people.
What connection kit do you need ?
The New AD11 Comes complete with all you need for the installation no matter what system you have!
1 box installation kit included
comprising of 15mm and 22mm plumbing kit as standard
High flow valve, this is compatible for both unvented and vented plumbing systems
Fit and forget, comprehensive warranty, backed by an expert team of engineers in the UK
Will The AD11 Fit In My Space:
Height 654mm
Width 296mm
Depth 468mm (with connectors 520mm)
The Tapworks AD11 is:
Built for efficiency to save you money: Patented Tapworks technology ensures optimum performance, using significantly less salt and water than conventional softeners Smart technology accurately monitors water usage and adapts to your needs, ensuring softened water is always available on demand
High performance advanced resin allows for a compact, space saving unit with high softening capacity High flow rates and low pressure loss are ideal for today's properties old and newIn-built intelligence puts you in control.
Easy to use controls put information at your fingertips Remote telephone diagnostics facility allows the performance of your softener to be checked remotely Reliable for your peace of mind:
48-hour power loss back-up protects the softener's memory in the event of a power cut
Durable and reliable heavy-duty Teflon coated rotary valve
Strong high density salt storage cabinet with wide access opening for easy salt loading
Reinforced fibreglass resin tank, pressure tested up to 8.6 bar with a 10 year replacement warranty (excluding labour)
Overflow and double safety shut-off valve for added security
24 volt transformer for safer electrical supply
An ecological choice that saves on carbon emissions
A Tapworks softener can reduce your carbon footprint, saving you money in the process and benefiting the environment
Tapworks water softeners the facts:
Unbeatable value and superb quality are just two of the reasons why Tapworks water softeners have already been installed across the UK.
As the world's largest manufacturer of domestic water softeners, our technology is relied upon in over 2 million properties.
Here are just some of the reasons why Tapworks is the brand of choice for merchants and installers:
Up to 32% cheaper to run than alternative softeners
High flow rates as standard, for unvented systems
Proven reliability unique Genius Chip technology to save you time and money
Remote telephone diagnostics facility for service efficiency
Easy to install and maintain simple fit and forget installation
Substantial warranties
2-year parts warranty
2-year labour warranty
10-year warranty on resin vessel
The world's largest manufacturer of domestic water softeners Full site survey and specification service for commercial softeners and, if needs are greater than the average household or you need softened water for commercial purposes for example in a restaurant, hotel, public house or sports club there is a Tapworks model to suit.
An ecological choice that saves on carbon emissions:
A Tapworks softener can reduce your carbon footprint, saving you money in the process and benefiting the environment.
About Tapworks:
We are the world's largest manufacturer of domestic water treatment products and part of the globally renowned Berkshire Hathaway Organisation.
With over 80 years' design, manufacturing and marketing experience, we are universally recognised as one of the leaders in our highly specialist field. Our clever technology and high quality, value-for-money water softeners and water filters can be found in over two million households and our commercial products are relied upon by businesses and organisations of all sizes in many countries.
With Tapworks you know:
We design, manufacture and service all Tapworks products to ensure complete control over quality and specification. Tapworks softeners incorporate microprocessor technology for ultimate ease-of-use Tapworks makes significant investment in research and development to ensure our products continue to meet the exacting needs of customers everywhere.
In the manufacture of Tapworks products we use the highest quality raw materials (such as Teflonï½®) to ensure that our products continue to function at their best. Tapworks products are covered by comprehensive warranties, backed by an expert team of engineers in the UK Tapworks products are available from the leading builders and plumbers merchants in the UK
Additional Information
| | |
| --- | --- |
| Weight | 20000 g |
| gtin | 5060028660896.00 |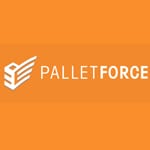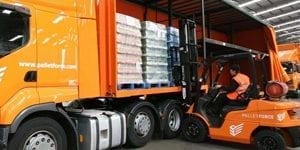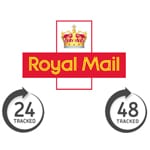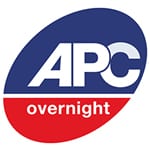 Delivery Cost. If you need more info, please call 01843 842727 Monday to Friday 8am to 5pm.
England & Wales FREE
Scotland From £9.99
Local Pick Up FREE
Unfortunately we do not deliver to Ireland, Scottish Islands or above Glasgow and Ilse Of Wight.
If you need more infomation regarding delivery, please call 01843 842727 Mon to Fri 8am to 5pm.