Vitreous Enamel Tee Cap 100mm
Pennine Vitreous Enamel Tee Cap 100mm 12 Year Warranty
Product Description
100mm Vitreous Enamelled Tee Cap
Model: 38-100-TC
Vitreous Enamel Tee Cap 100mm comes with a 12 year warranty.
Pennine Vitreous Enamelled Flue System Specification
Friction Fit (No Fire Clay required)
Manufactured in accordance with ISO9001-2008
low carbon steel
1.2mm
Suitable for oil, gas and Solid Fuels, for domestic heating appliances
Versitile and capable of satisfying the demands of most installations
Continuity and Quality
CE Approved
Hetas Approved
British Flue & Chimney Manufacturers Association Approved
Finished products have an internal and external vitreous enamel coating to offer extremely high resistance to heat and toxic or corrosive gasses meeting with the requirements of BSEN ISO 28706 – 1:2011.
Application
Suitable for gas, oil and solid fuel appliances with temperatures up to 750 degrees C. Stove pipe should only be used as a connecting pipe between your appliance and flue liner / chimney stack / twin wall flue system. Black stove pipe should NOT be used to pass through ceilings or walls.
Construction
Black stove pipe is a single skin flue system manufactured in zero carbon steel with vitreous enamel coating in a matt black finish. Suitable for gas, oil and solid fuel appliances with temperatures up to 750 degrees C
Installation Check List
You should not install a piece of black stove pipe within 3 times the diameter of the flue from combustible material, e.g. wood, plaster boards, etc. A 5 inch (125mm) diameter piece of black stove pipe should be 15 inches (375mm) away from combustible materials. When installing make sure black stove pipe is installed the correct way up – the smaller diameter should always be pointing downward.
This is because all the condensates will stay within the flue system and not pass to the outside of black stove pipe. Each joint should be coated with a jointing compound (fire cement or high temperature silicone sealant). This makes sure that no condensate can escape and spoil the appearance of the pipe.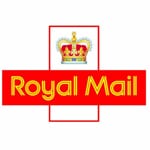 Local Pick Up           Free
England & Wales    £2.99
Scotland From        £3.99
Unfortunately we do not deliver to Ireland, Scottish Islands and Isle Of Wight.
If you need more infomation regarding delivery, please call 01843 842727 Mon to Fri 8am to 5pm.